Ready to do business with us?
With technological advancements transforming our shopping, consumers are increasingly adopting new, innovative purchasing methods. Among these developments is Buy Now, Pay Later (BNPL). Do you know what is BNPL app?
This simple yet effective way of managing one's finances has gained rapid traction globally, becoming the preference for many shoppers. This change in consumer behavior presents opportunities for businesses looking to stay ahead of the competition. Studies show up to 70% of BNPL users prefer to shop at merchants offering flexible and convenient payment options. Also as per Insider Intelligence, almost 75% of BNPL users in the US are Gen Z or millennials. This emphasizes the importance of adopting BNPL strategies sooner rather than later.
As the demand for BNPL grows exponentially, so too do its earning potentials – forecast to exceed $3 trillion by 2030. This has led to a sudden rise in BNPL app development.
What is Buy Now Pay Later (BNPL) for E-commerce?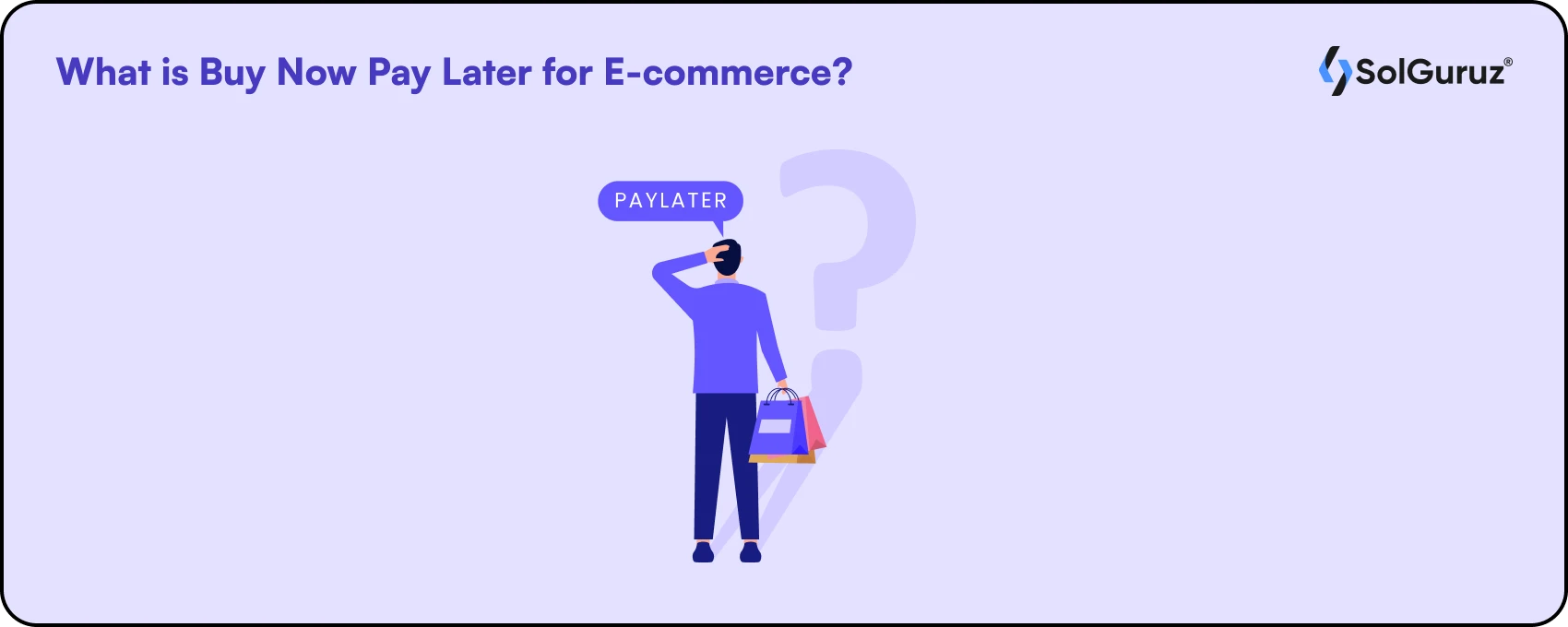 Are you an e-commerce merchant interested in learning about Buy Now Pay Later (BNPL)? Look no further! BNPL offers customers the opportunity to purchase items without having to pay upfront.
Customers receive their goods instantly and pay off their balance within 30 days or via monthly installments. These transactions generally involve charging the customer through their credit or debit card.
Implementing BNPL incurs a few nominal fees for merchants, including a small commission percentage per sale. Depending on location, there may also be differences in available repayment plans for merchants and customers.
Generally speaking, though, the BNPL shopping app provides three primary choices: settling accounts entirely after 30 days, spreading out payment plans into 3 or 4 equal, zero percent interest installments, and dividing expenses over several months (up to 36), possibly accruing interest along the way.
Ultimately, whether considering utilizing the BNPL shopping app as a merchant or simply curious about the inner workings behind this popular payment model, understanding BNPL is crucial in today's fast-paced retail climate!
Are You Wondering What Is BNPL & How It Works For Shoppers & Merchants?
Let's dive deeper after understanding what is BNPL App.
BNPL stands for Buy Now Pay Later which allows consumers to order products online or in-store without needing to pay anything upfront. Instead of entering credit/debit details each time, they make a transaction, shoppers enter once during registration.
Then they can complete purchases using the same login credentials. It's like paying by credit card – except funds aren't taken until later. The final bill must typically be settled within four weeks unless otherwise agreed upon.
So how does this work for merchants? During the transaction process, shoppers select their preferred repayment method, i.e., credit or debit card. They receive their goods instantaneously while signing up for a personalized plan devised specifically for them based on creditworthiness.

After receiving their item(s), shoppers take a short period to review costs before arranging a tailored repayment schedule matching their budget needs best. Repayment usually involves paying back over several installments rather than one lump sum charge at the end of the agreement.
Some providers even offer 0% interest periods depending on qualifying criteria met within individual contracts. Once established, these agreements roll over each year, allowing customers to continue enjoying their desired products.
But let's not forget – shoppers don't own the product until all payments reach a conclusion meaning that ownership remains with merchants until fully reimbursed. Default charges may arise if repayments fall below expectations due to noncompliance or unforeseen circumstances.
As for merchants, BNPL works similarly. Providers send codes linking merchants with their platform and associated backend portals during initial setups. Once registered successfully, suppliers receive access keys enabling integration support guides containing API documentation, etc. At the point of sale, shoppers add items to the basket and proceed to the checkout stage; users click through available options under the "Payment" tab or equivalent.
Next, shoppers opt for the BNPL repayment choice before completing the rest of the purchase flow, similar to traditional methods such as debit or credit cards. Meanwhile, merchants will notice increased engagement levels as individuals frequently return to fulfill further transactions utilizing the easy-to-use service via mobile apps or websites.
As a result, brands experience heightened customer satisfaction and loyalty, leading to repeat customers. Ultimately, both parties mutually benefit, with merchants seeing improvements in average order value, customer lifetime spending, and reduced refund percentages.
This win-win situation arises because shoppers appreciate being given the flexibility to manage budgets as they wish so everyone profits long term. In summary, BNPL provides simple solutions empowering consumers and assisting brands in generating successful commercial outcomes.
Why is it the Right Time to Invest in BNPL App Development?
The world has become increasingly digital, and people have grown accustomed to conducting transactions online, including making online purchases. As technology advances, more companies seek ways to streamline and optimize their eCommerce platforms to meet rising demand.
One solution many merchants are considering is building a dedicated buy now pay later (BNPL) application for seamless user experiences. Here we explore why it might be the right time to invest in BNPL app development.

BNPL offers convenient and flexible payment options

First and foremost, BNPL gives customers convenient and flexible payment options, helping drive higher conversion rates and increase sales volumes. Consumers want ease when making purchasing decisions. Having a feature built into an BNPL shopping app eliminates entry barriers for potential customers who may prefer the convenience of postponed payments.

By creating a dedicated BNPL shopping app, retailers can cater to modern buyer behavior and better serve the growing number of shoppers seeking hassle-free experiences.

Improved Data Collection and Analysis Capabilities

Another advantage of investing in BNPL app development is improved data collection and analysis capabilities. With a dedicated application tracking consumer spending habits and preferences, merchants gain valuable insights into customer behavior and decision-making processes.

This data can help businesses optimize marketing campaigns, create targeted promotional content, and fine-tune product recommendations to suit clientele demographics better.

Additionally, the BNPL shopping app can integrate easily with the company's software programs, such as inventory management systems or CRM tools. These integrations allow for real-time updates and easier monitoring of performance metrics critical to maintaining strong client relationships.

Reduced Workload for Account Receivable Team

Furthermore, the ability to automate repayment reminders and notifications helps reduce the admin workload for employees responsible for managing accounts receivable. With less manual intervention, staff members can focus on strategic tasks requiring human oversight.

Automated email and text message communication systems also mean companies can provide customers with timely updates without dedicating substantial personnel resources.

This level of automation ensures consistent communications with customers throughout their unique lifecycles using various contact channels preferred by different age groups or technological backgrounds.

It guarantees effective information dissemination across diverse demographic segments and reduces the likelihood of missed opportunities. In addition, integrated communication features enable BNPL applications to notify customers of specific events like payment deadlines or account balances in real-time, encouraging trustworthy dealings between merchant and shopper.

Huge Scope of Advancement & Scaling

Lastly, offering a standalone BNPL application enables businesses to expand services beyond their existing customer base. While some competitors might only attract particular clients predominantly interested in specific categories, opening new doors via a separate BNPL platform can appeal to previously new audiences.

For instance, those unable to afford larger purchases upfront could turn to BNPL as a viable option. Including this solution as part of a broader brand portfolio gives organizations greater chances of winning over fresh prospects willing to give them a chance since consumers always look for appealing alternatives when choosing where to shop.

Wrap Up
To conclude, there are countless benefits of BNPL app development. It simplifies and speeds up the checkout process and allows businesses to gather valuable data analytics for improved decision-making.
Moreover, automated communication systems ensure relevant updates reach customers efficiently alongside expanded services that attract new buyers who otherwise wouldn't consider using the parent brand. Therefore, the time couldn't be better for investing in such projects to optimize commerce operations.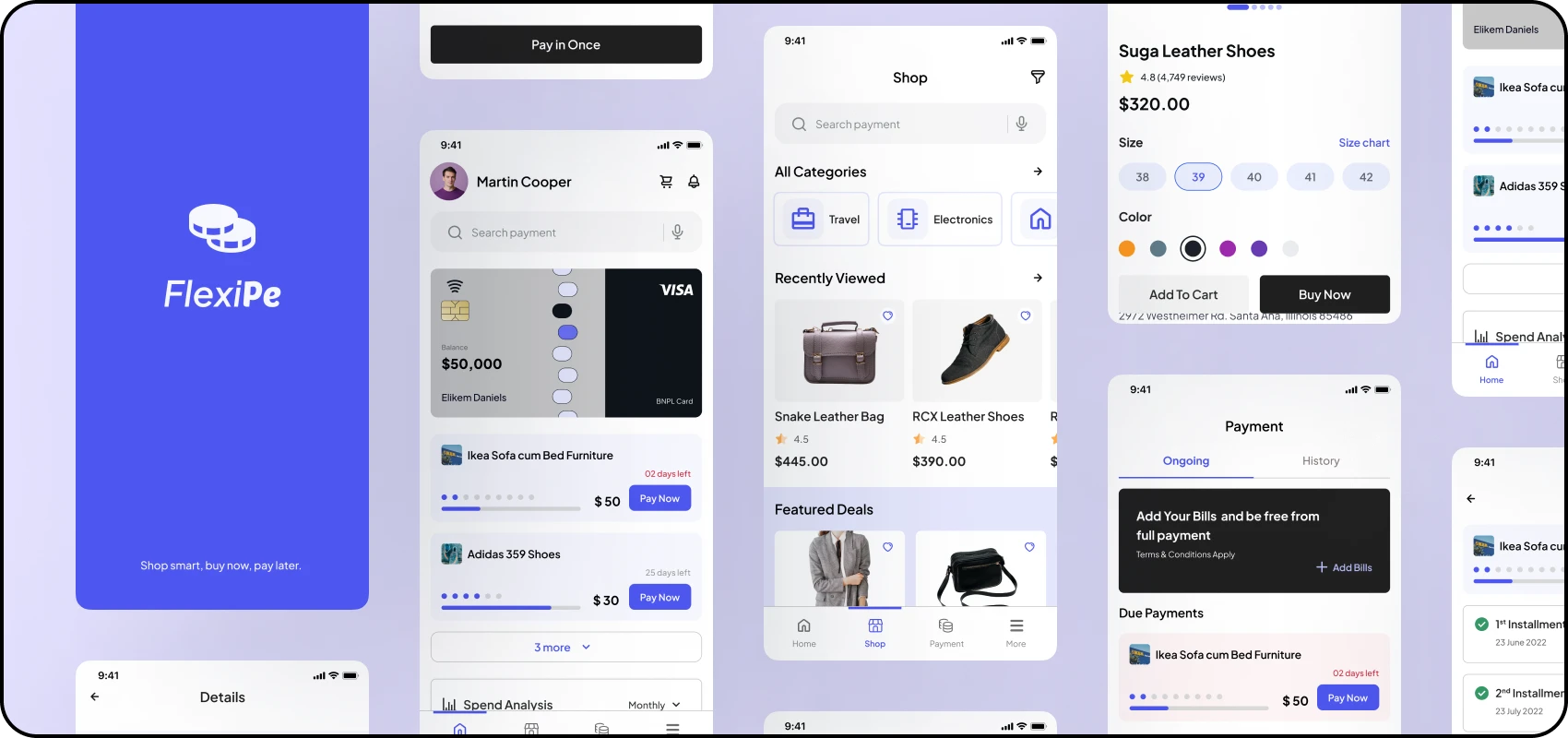 Our team at SolGuruz, therefore, suggests exploring BNPL application development opportunities and embracing cutting-edge innovative approaches that push industry boundaries forward. Let us know how we can contribute today!
FAQs
What is Buy Now Pay Later (BNPL), and how does it work?
Buy Now Pay Later (BNPL) is a payment method that allows customers to purchase items now but pay later over several months or weeks without interest charges, if they pay in full within an agreed time. It allows customers to spread out their payments rather than being required to pay everything up front, as was traditionally expected before you could take something home with you. This means shoppers can buy what they want today without worrying about the cost until much later, helping them manage their finances more easily overall and allowing merchants to benefit from increased sales because of this newfound flexibility.
How has BNPL affected consumer behavior?
Since its introduction in recent years, BNPL has had a significant impact on shoppers' behavior across the board, thanks mainly to it providing people with greater spending power and, therefore, flexibility which makes it easier for them to make more significant purchasing decisions quickly knowing they don't have to find the funds upfront like previously – instead, shoppers will often receive bills at various points throughout the year spreading costs further into future dates making budgeting far simpler overall to cover expenses when needed. In addition, this modern approach helps consumers avoid overspending since the lack of immediate money leaving their accounts reduces impulse buying considerably, meaning only items most essential or desired to get purchased.
Are there any risks associated with using BNPL services?
While BNPL offers many advantages, such as convenience and flexibility in managing finances, it also comes with certain risks that should be considered carefully. For example, some individuals might struggle to control their spending habits when using BNPL, potentially raising large debts over time. Additionally, there is always a risk of overspending and missing payments, which could result in additional fees and damage one's credit score. Furthermore, if you miss multiple payments or default entirely, there could be legal consequences, including bankruptcy and wage garnishment. Therefore, while BNPL is convenient and practical for many situations, it's essential to use it responsibly and manage your spending wisely to minimize potential risks and negative consequences.